Lecture Committee: The Last Honey Hunter watch party

The lecture Committee invites you to watch 'The Last Money Hunter' together and discuss with experts afterwards.
🕊️ Sign up Below!
Pay a small fee and receive a mystery Christmas present from CS Ubuntu. Delivered right to you before Christmas!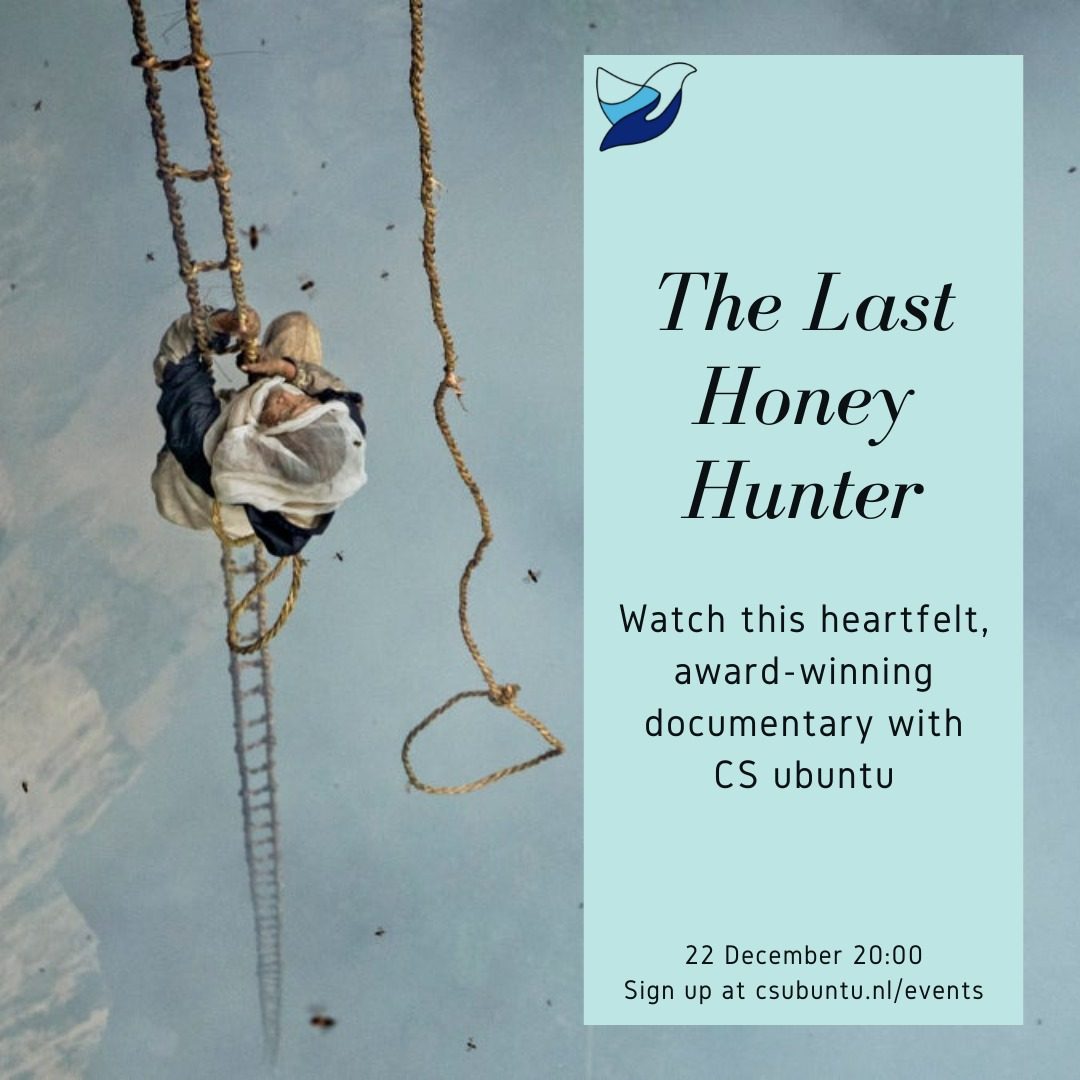 DATE/TIME
21 December 20:00
CS Ubuntu wants to invite you to an online watch party of the intoxicating and heart felt award winning documentary 'The Last Honey Hunter'. Collecting honey from the sheer cliff faces of Nepal's Hongu River Valley is a vital, and increasingly dangerous, part of Mauli Dahn's life. The short film follows Dahn's expeditions, and offers a breathtaking view on the life of the Kulung people
The documentary has a runtime of 35 minutes, after which we will have the chance to discuss it together, with hopefully a very special guest coming to join us.
Sign up via this button so we can send you the docu and zoom link!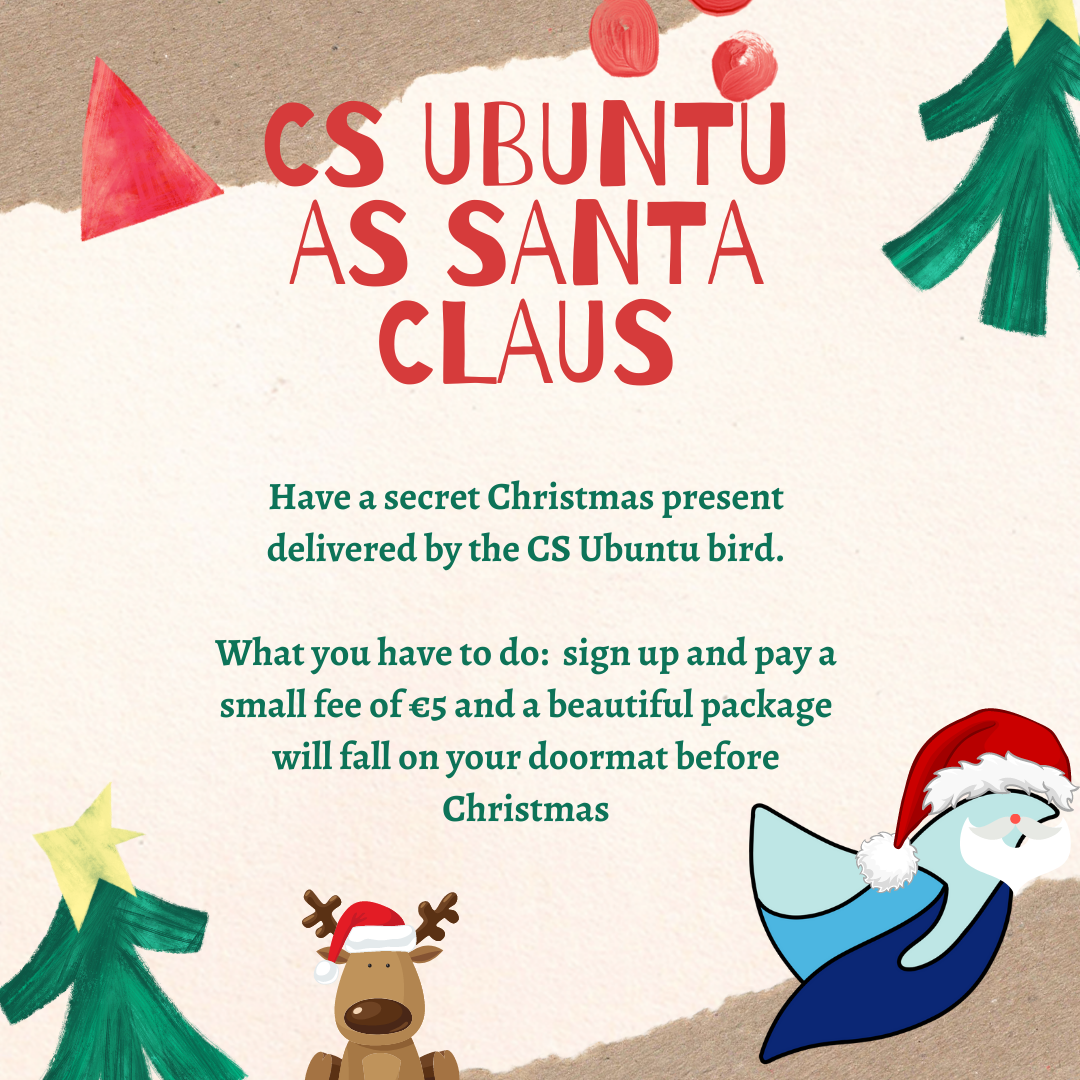 DATE/TIME
Sign up until the 17th of December and receive before Christmas!
*note: Utrecht and Amsterdam region only
The CS Ubuntu Bird is putting on a beard and a Santa hat and wants to give you a mystery present! If you sign up before the 17th of December and pay a small fee of €5 a wonderful present and note will be delivered right to your doorstep, all in theme of course! We will make sure that you will be spoiled. Merry Christmas to you all!