The sunny field of the Utrecht Science Park Botanical Gardens will host CS Ubuntu's first sporting event: Yoga against human trafficking. We will gather and several yoga instructors will guide us through 108 sun salutations in an outdoor yoga class.
Toevlucht: Undocumented refugees in Utrecht

Toevlucht is an amazing NGO caring for all undocumented migrants in Utrecht and surroundings. We will host them in a lecture event in which we will have Dr. Markha Valenta provide an intriguing lecture and Toevlucht adding with personal migrant stories.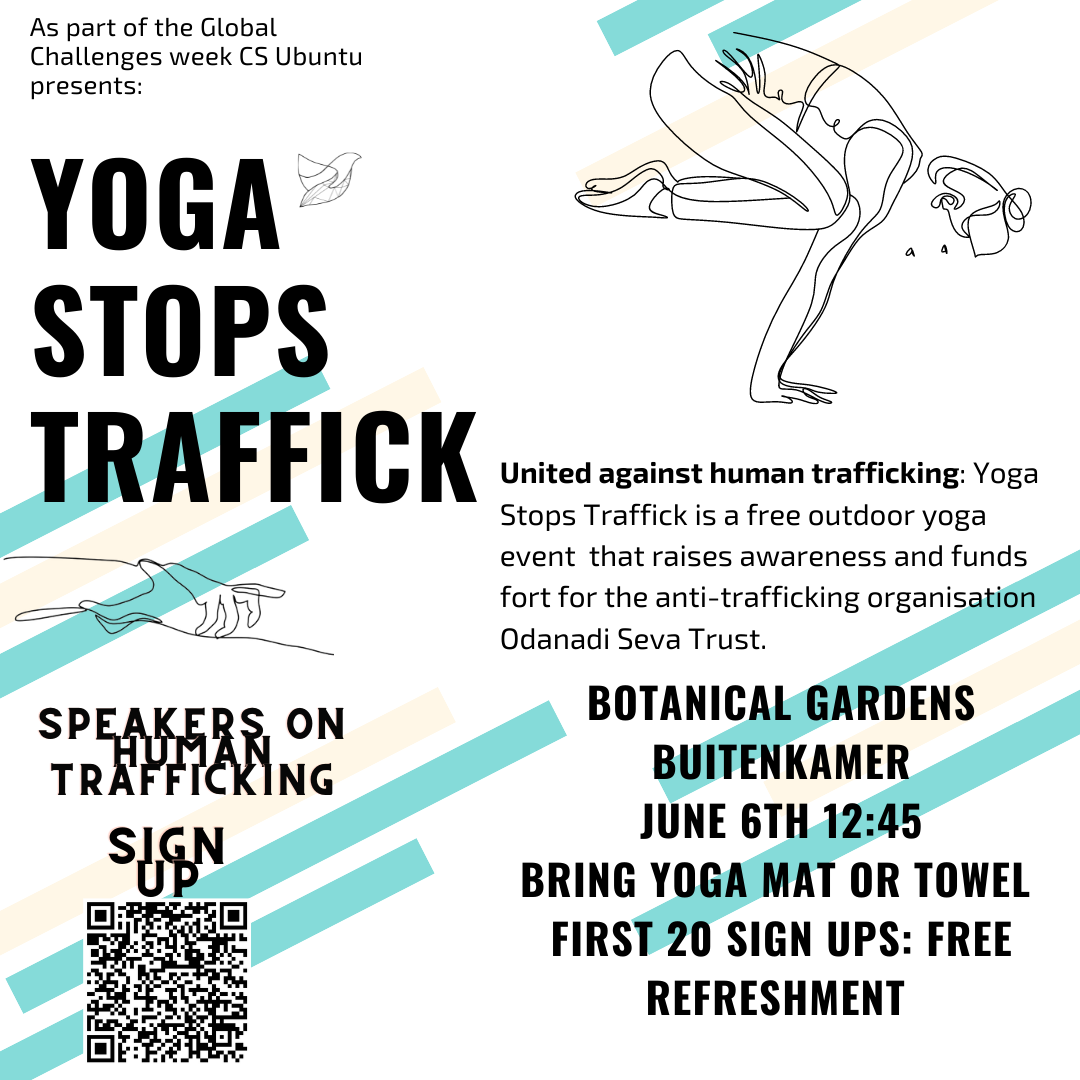 LOCATION
Botanical Gardens Utrecht Science Park Buitenkamer
On June 6th at 12:45 as part of the UU global Challenges Week CS Ubuntu presents: Yoga Stops Traffick.
Yoga stops traffick is an outdoor yoga event where we will perform 108 sun salutations (you do not have to do all) to raise awareness and funds for the human trafficking NGO Odanadi Seva Trust, a pioneering anti-trafficking organisation based in Mysore, South India. Odanadi works for the rescue, rehabilitation and reintegration of trafficked women and children.
During the yoga we will have inspiring speakers on human trafficking, reassuring you will leave both relaxed and inspired.
At the event we will also have a drop of box for the Ukraine humanitarian aid initiative at Utrecht Science Park, for more information on what to bring visit the @Utrecht.helps.ukraine.
Bring own yoga mat or towel (a couple of mats will be provided by CS Ubuntu)
Refreshment will be given for free to the first 20 sign ups! Sign up by scanning the QR code or going to the link in bio. See you then!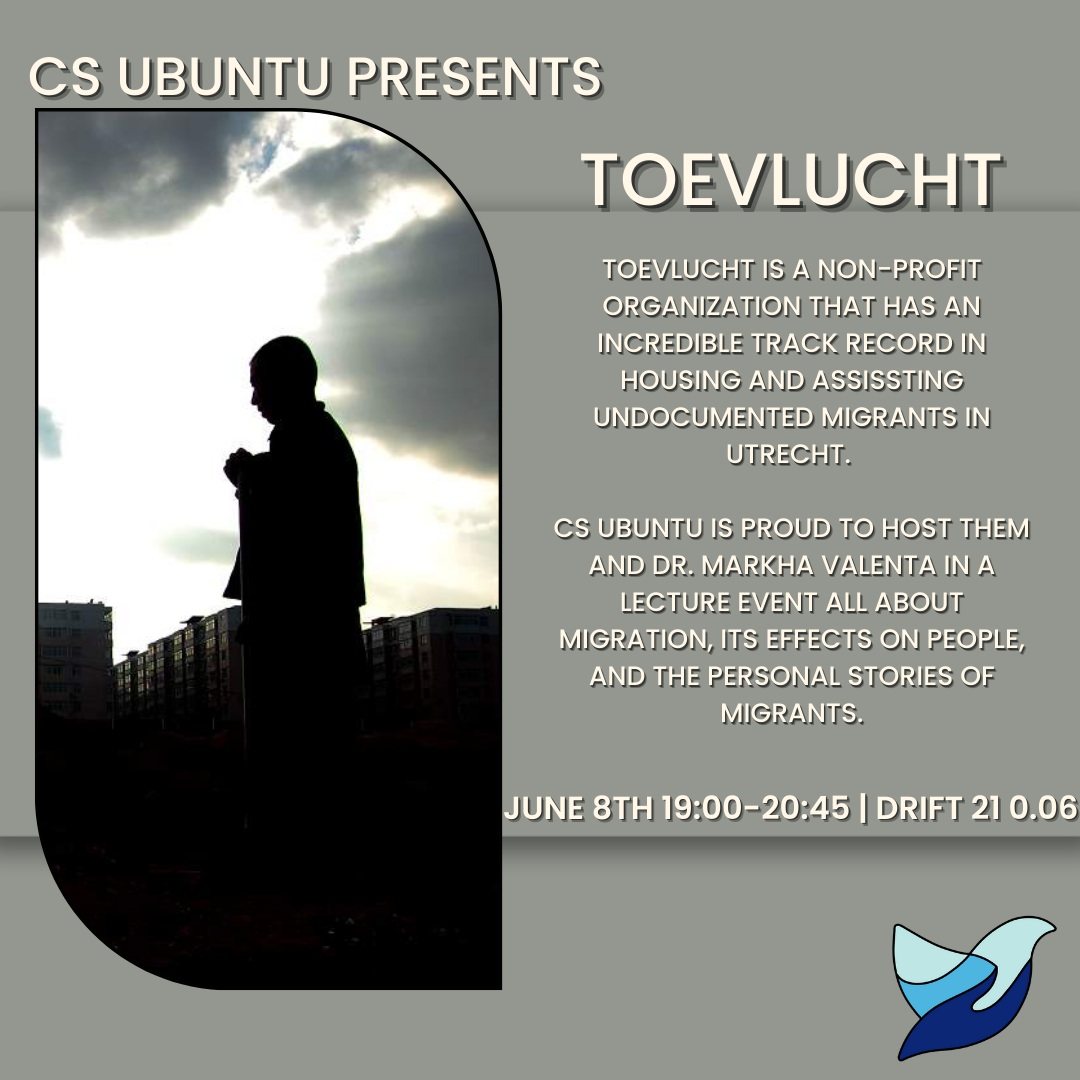 Toevlucht is a non-profit organization that has an incredible track record in housing and assissting undocumented migrants in Utrecht.
CS Ubuntu is proud to host them and Dr. Markha Valenta in a lecture event all about migration, its effects on people, and the personal stories of migrants.
This is more than a lecture: It is a call to action. Toevlucht is always looking for more volunteer helpers. Attend the event to learn more about this incredible NGO.
No sign up neccesary, simply head to room 0.06 on Drift 21, grab a cup of coffee, take a seat, and enjoy!