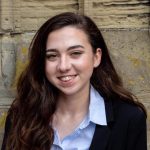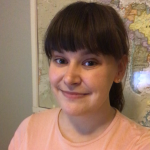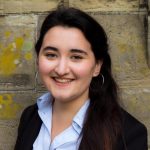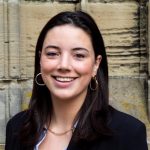 Kayla Dwyer is this year's president and the face of CS Ubuntu. She has just completed her Masters in Public International Law with a specialisation in human rights law. She is the board's focal point for this year's Study Trip committee. Her fields of interest include international criminal law and climate justice.
president.csubuntu@gmail.com
Jennifer (Jen) Lorimer is the secretary of CS Ubuntu this year. She is from Harare, Zimbabwe, and is currently in the fourth year of her bachelors in History. She is interested in post colonialism, race relations, and development studies. As secretary Jen is the first point of contact for members, the university, and other organisations. This year she will be the board representative for the lecture committee.
Phoebe Hatch is this year's treasurer. She is from Richmond, Virginia in the US. As treasurer, she's responsible for all the financial aspects of the association. She is a 3rd-year History BA student, specialising in the International Relations track Globalisation. Her interests lie in transatlantic relations and globalisation. She'll be the board representative for the Audit Committee.
treasurer.csubuntu@gmail.com
Niamh Munglani is this year's Internal Affairs Officer. In this role, she'll be organising member interaction and being in charge of CS Ubuntu's social media. She is a third-year History Bachelor student, specialising in Globalisation. Her interests include race, gender, and post colonialism. This year she will be the board representative for the Activities Committee.
internalaffairs.csubuntu@gmail.com
Annelot van der Ziel is this year's external affairs officer of CS Ubuntu. She will take care of the maintenance of relationships with aligned organizations and overseeing the academic side of Ubuntu, such as relevant internships, career opportunities, or volunteer work. Annelot has recently graduated in her History bachelor and shall be responsible for the Conflict Academy Committee. Her interests include international relations and conflict studies related content.
externalaffairs.csubuntu@gmail.com