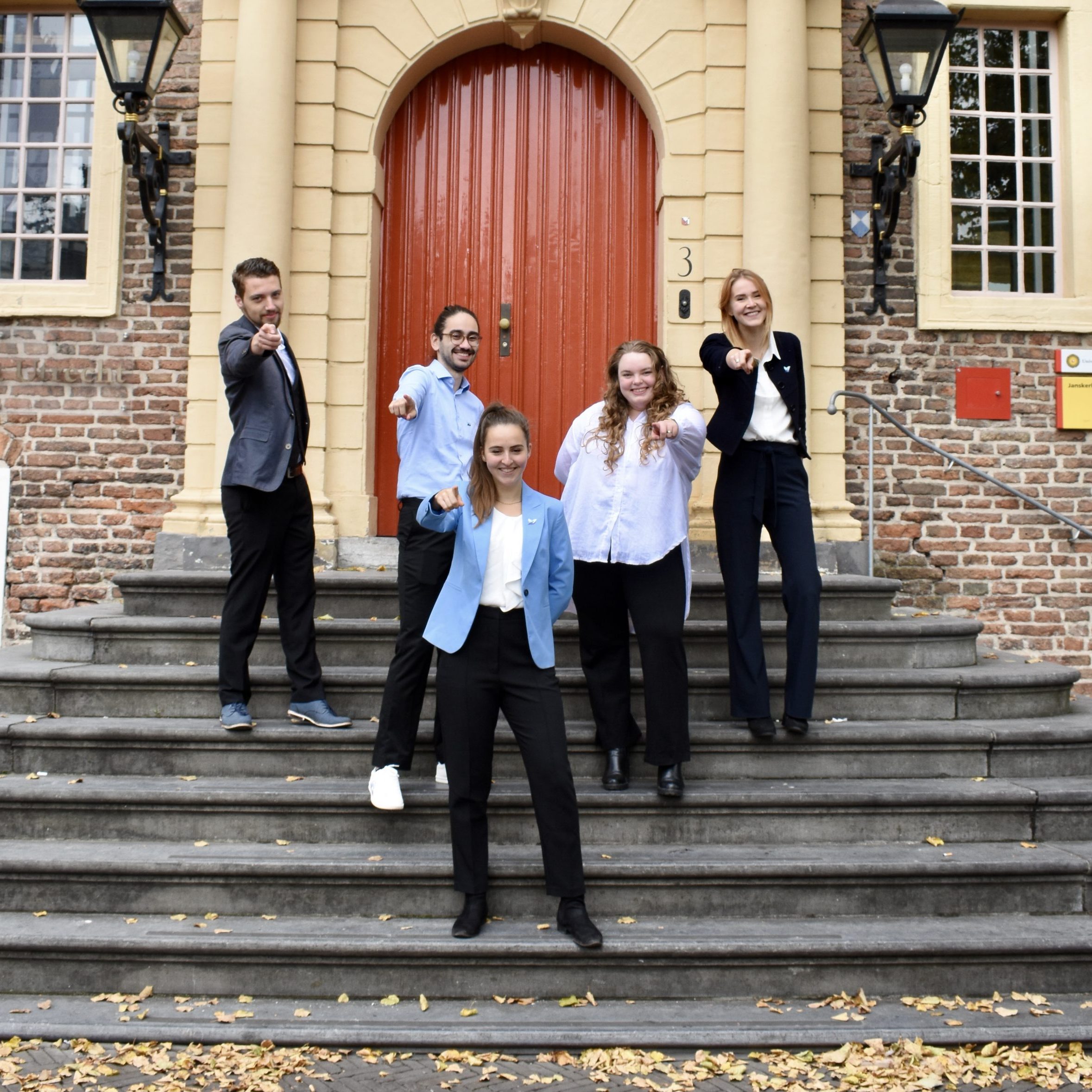 Are you interested in global issues such as conflict, international relations and human rights? Looking for a place to develop many new skills besides your studies in an open, academic and international atmosphere? Or are you simply eager to meet a group of interesting people from diverse disciplinary and cultural backgrounds? Don't hesitate to apply for one of the functions for the board of CS Ubuntu – if you are interested please send an email to ccsubuntu@gmail.com including a letter of motivation, your CV, and, if you have one, your preference for a specific function.
What does it entail?
Part-time board function: eight to ten hours a week
Internationally oriented atmosphere & academic focus
A broad network of people from different disciplines and countries.
A small but quickly growing organisation, which gives enough room for possibilities, creativity and personal visionsThe main language is English
What are we looking for?
Are you an enthusiastic student willing to invest time and energy to take CS Ubuntu to the next level?
Not necessary to be involved with CS Ubuntu before
Preferably with relevant experience in board/committee functions
Affiliation/ interest in topics around global issues/ Conflict Studies/ International Relations/ Human Rights
People fulfilling the function of President, Secretary, Treasurer, Internal and External Affairs Officers.
What does a board year offer you?
A fun, educational and horizon-broadening board year experience
An opportunity to network with a variety of people. For example external organizations (such as the Red Cross, PAX or Amnesty), members from diverse backgrounds, academics in the field and different study associations within the university.
A (small) compensation (board grant)An excellent opportunity for personal and skill development and that last a lifetime
The following positions on CS Ubuntu's Board are open:
President: CS Ubuntu's President takes the lead in the professional development of CS Ubuntu, chairs the board members and General Assemblies and represents CS Ubuntu in our partnerships with the Centre for Conflict Studies, the university and other important external partners. As President, you need to be able to think strategically, manage a team, have strong communication skills and feel confident to take up major responsibilities and projects and deliver a speech every now and then.
Secretary: CS Ubuntu's Secretary is in charge of administration, membership communication, all incoming e-mail and taking the minutes of the board meetings and General Assemblies. Furthermore, the Secretary is in charge of the editing and sending of our monthly newsletter and helps out with other various tasks within the board. As Secretary, you need to have strong communication skills, creative thinking and a pro-active and can-do attitude.
Treasurer: The Treasurer is responsible for managing the financial resources of our study association, including the drafting of a budget for CS Ubuntu as well as a collection of the membership fees, relevant subsidies, the selling of merchandise and other sources of income. As Treasurer, you need to have a feeling for numbers and money, be able to keep an accurate overview of all financial matters and be excited to share this with your fellow board members, committees and every other member of CS Ubuntu.
Internal Affairs Officer: 2019-2020 was the first board year in which the position of Internal Affairs Officer was implemented. They are tasked with the promotion of the association and all its activities. This involves the management of all of CS Ubuntu's social media, the website and the coordination of committee promotion and therefore requires a creative touch, a degree of tech-savviness and above all good communication skills. In some regards, the responsibilities and role of this post are not yet set in stone and are dependent on the vision of the person filling this position, however, we have experimented with the idea of the Internal Affairs Officer being a point of contact for committee members and members in general.
External Affairs Officer: CS Ubuntu's External Affairs Officers is in charge of the acquisition of financial resources and promotion of our association's activities. The External Affairs Officer deals with all education matters surrounding the Master and Minor Conflict studies and our professional connection with the Centre for Conflict Studies, career orientation and professional networking and the arrangement of new sponsorship deals with companies in and outside of Utrecht. As the External Affairs Officers, you should feel passionate about CS Ubuntu's mission and vision, enjoy marketing and sales and be proactive, creative and a great team player.
Work on the board of CS Ubuntu takes about 8 – 10 hours a week, slightly dependent on the position, and can be readily combined with courses, an internship or even a thesis. English language proficiency is required. Depending on the people you get to work with, you might have to be able to do part of your work in Dutch though we have found that this is mostly relevant for the External Affairs Officer. As a board member, you have weekly board meetings, will work closely with our committees and members and will represent our association in various partnership structures. Being on the board is a great learning experience, as it offers new insights into academia and the fields of conflict studies and human rights, a learning-by-doing-atmosphere, as well as much fun. What's more, since last year CS Ubuntu's board is eligible for board funding. This entails that Utrecht University compensates the time you put into CS Ubuntu financially. From 2016 – 2019, the board funds cover 1275 euros, to be divided amongst the board members.
To apply please send a motivation letter and CV to ccsubuntu@gmail.com as soon as possible.